Holy hell
It's the answer to the question nobody thought – or even wanted – to ask: 'Do you want to wear shoes with literal human blood in them?'. But internet collective MSCHF gave us an answer anyway with the release of the Air Max 97 Satan Shoes.
Made in collaboration with Lil Nas X, the custom pair has an Air unit that is filled with 60cc of ink and a drop of real human blood. The tongue also sports a pentagram and an inverted cross, while verse 'Luke 10:18' is inscribed on the sneaker's body. Flip over the pages of your nearest bible, and you'll know the verse reads 'I saw Satan fall like lightning from heaven.'
If the references aren't enough, only 666 pairs are available for purchase for around $1000.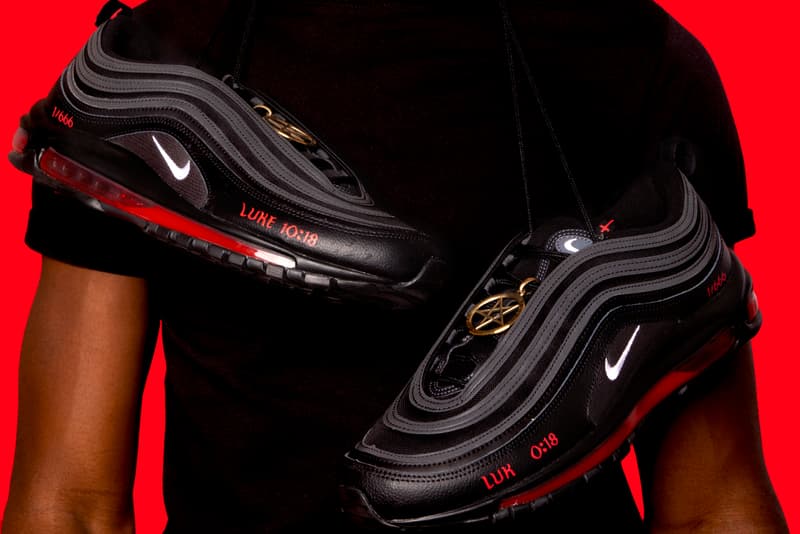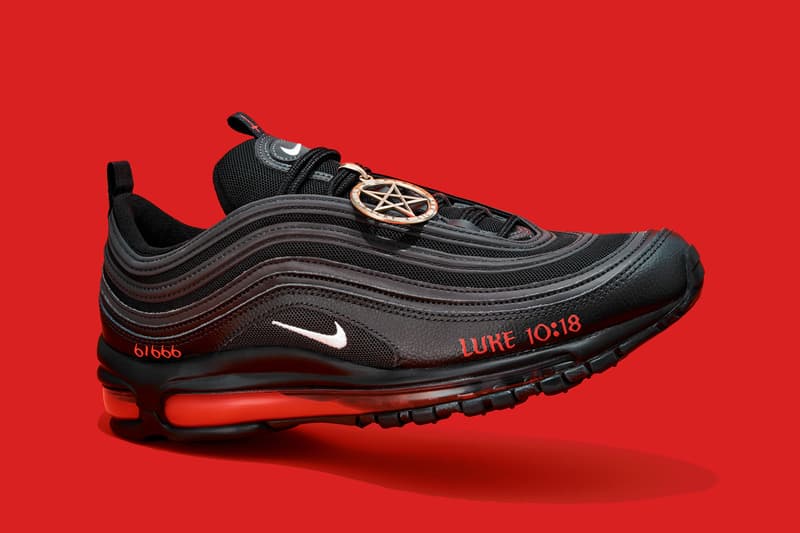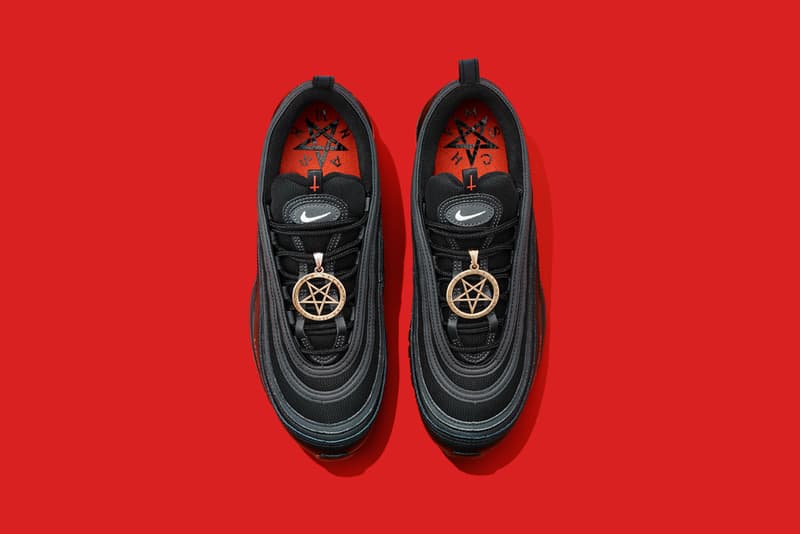 While you might think the pair is either hardcore or blasphemous, depending on your taste, Nike is absolutely livid. Turns out, the brand didn't license the product, and believes MSCHF is destroying its reputation with consumers, who think Nike is endorsing satanism.
Nike has since filed a lawsuit against the design company, with a demand to destroy the product and pay financial damages. However, per The Verge, MSCHF has a fighting chance, since a) reselling shoes is a legal right and b) MSCHF technically heavily customized the shoe into a new product of their own creation.
This isn't the first time MSCHF customized a pair of Nikes with religious references. They previously released the 'Jesus Shoes' in 2019 to lesser controversy (and lawsuits). It seems people are more partial to having holy water in their shoes than blood.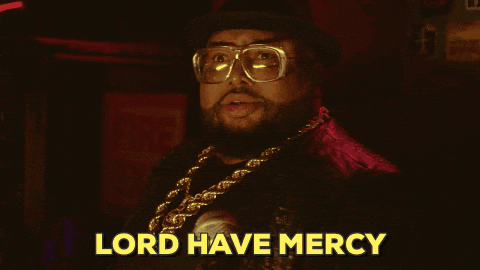 Images c/o Hypebeast