A national icon
Triggering our inherent 'Pinoy Pride senses, US actress Selena Gomez is introducing Adobo and Turon in the second season of her cooking series 'Selena + Chef'.
Alongside PH-American celebrity chef Jordan Andino, the series' new trailer showcases the actress learning some basic, but essential Pinoy dishes, among other meals.
We see Andino, the owner of the New York-based Philippine/Mexican food chain Flip Sigi, in a video call with Selena as he shows her the ropes on how to cook the two dishes – Datu Puti sauces and all.
After creating their own rendition, Andino then Facetimes his grandmother to judge Selena's finished work. In a totally on-brand lola way, she simply proclaims that 'It's okay'.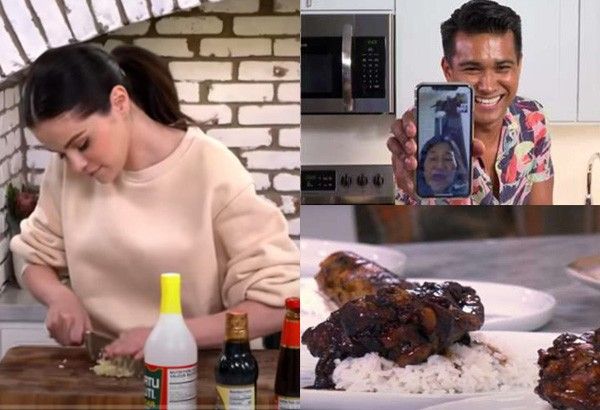 Meanwhile, the HBO Max series premiered back in August 2020, serving as Selena's highkey love letter to the art of cooking, as she's regularly joined by professional chefs in creating their signature dishes.
'As you all know by now, I'm not the best cook. But I'm not going to stop trying to get better. So I'm back in my kitchen to get schooled by the best chefs,' Gomez shared in the S2 trailer.
The new episodes are set to drop in January 21 via HBO Max.
Let's hope they do justice to the classic
Banner graphic by Beatrix Zaragoza