When Leonardo DiCaprio isn't busy working on another film, he helps out in saving the environment. As a tribute to the actor's efforts, London's Royal Botanic Gardens announced on Thursday that it named a tree after him.
The tree's scientific name Uvariopsis dicaprio has large yellowish-green flowers, which was the first plant to be named by Kew researchers in 2022. It measures four meters (13 feet) high and only holds male flowers. The "critically endangered" species was discovered in Cameroon's Ebo forest, one of the largest rainforests in central Africa.
Back in 2020, the Hollywood star heard about the issue of the decree to log Ebo and posted an appeal on social media encouraging his millions of followers to sign.
The Cameroonian government eventually withdrew its plans to allow logging, but the forest has yet to be designated as a national park. Speaking with BBC, Dr, Martin Cheek of Kew said, 'We think he was crucial in helping to stop the logging of the Ebo Forest.'
'There are still thousands of plant species and maybe millions of fungal species out there that we don't know about,' he added. 'This natural habitat that they're growing in – especially forests, but other habitats too, is increasingly and more rapidly being destroyed by us humans without knowing what's there.'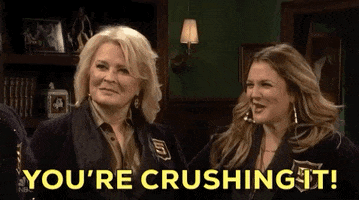 Banner: (L) Jeff Kravitz/Getty Images | (R) Lorna MacKinnon