What if the media, in general, was more open-minded about featuring LGBTQ+ relationships back in the day?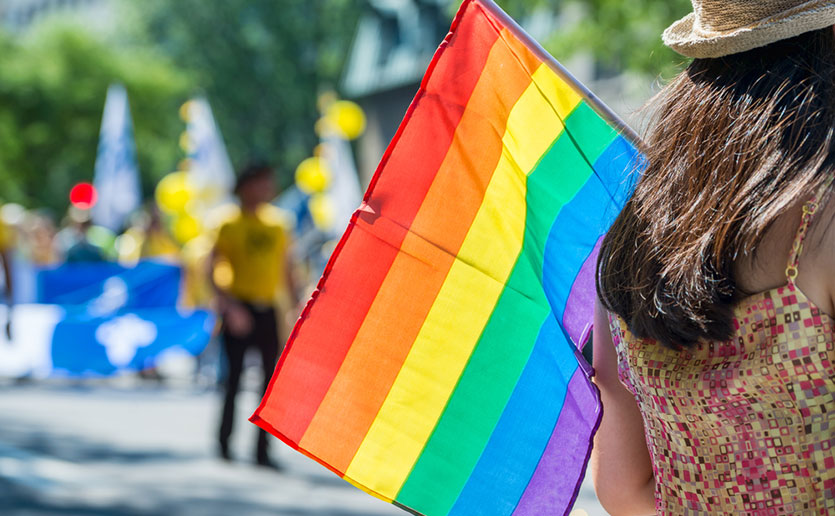 Director Samantha Lee answered that question with her teaser for her new flick 'Billie and Emma', which recreates an iconic Purefood commercial from the 90's.
The OG version sees Chantal Umali pine for her schoolmate/crush portrayed by Patrick Garcia while in a school cafeteria.
She then proceeds to play a game of 'he loves me/he loves me not' with every munch of the hotdog.
In Direk Samantha's take, Gabby Padilla's Emma swoons for a schoolmate as well. But this time, it's not a guy, but rather, a boyish-looking Zar Donato.
We decided to re-imagine a bit of the past and explore what it would have looked like to have a television commercial that encouraged people to be themselves and to love whoever they wanted to love. #billieandemma

Posted by Billie and Emma on Sabtu, 6 Oktober 2018
This is not the director's first cinematic foray into the LGBTQ+ discussion. Her debut film – titled 'Baka Bukas – is about a lesbian who falls for her best friend.
On Instagram, the filmmaker shared her inspo behind the vid, where she brought up the 'lack of proper LGTBQ+ representation in media' during her childhood.
'Billie and Emma' will run from Oct 21 to 30 at QCinema, Quezon City's festival, as per Inquirer.net.