Your average, ordinary, everyday strong, independent Filipina.
1. Gretchen Ho
We all know her as one of the top notch Ateneo Lady Eagles volleyball player, the adoring partner of Robi Domingo, and the newcomer newscaster in ABS-CBN's Bayan Mo iPatrol Mo.
She is also one of the ladies in our country empowering people through her words and actions because she believes all of us are here to serve a greater purpose.
2. Liza Soberano
A great actress and the 6th most beautiful face in the world? Yes.
Tender and kind to those who need it most? Yes.
3. Charo Santos-Concio
Started from the bottom and now she's a Filipina media executive, host, occasional actress, television and film producer, and host of Maalala Mo Kaya. Dear Charo, you are our hero.
4. Anne Curtis-Smith
An iconic persona in the movie industry and the girl-next-door.
Also turned the page of her career to become a children's book author. All proceeds from the storybooks will go to support UNICEF's programs for children too. You're doing it right, Anne!
5. Solenn Heusaff
Solenn is the ultimate fit and healthy goals
We wouldn't mind a sip or two
*Eyes food* Can we have some
It's so… beautiful.
6. Miriam Defensor-Santiago
One of the most controversial and intellectual Philippine senators.
Did we mention she's also the most popular and politically influential women in Philippine history?
And she slays all them corrupt politicians. SLAAAY, Miriam.
7. Lea Salonga
This Filipina mezzo-soprano singer is known for her phenomenal role as Kim in the worldwide famous Miss Saigon.
She's the first Asian to take the roles of Eponine and Fantine in the musical Les Miserables on Broadway and the singing voice of Jasmine in Alladin in 1992 and Fa Mulan in Mulan 1998. Yeah, she's pretty amazing.
8. Jessica Sanchez
This young, sensational and phenomenal rising Filipina star was discovered in the worldwide hit American Idol. She inspires dozens and wins people over with her exceptionally amazing voice.
9. Cory Aquino
Cory Aquino was officially reported to have lost the presidential elections in February 1986 to Ferdinand Marcos, but Aquino and her supporters had challenged the results, charging widespread voting fraud.
The Philippine military high officials soon publicly renounced Marcos' rule and proclaimed Cory as the rightful president of the Philippines.
Mabuhay to all the strong, independent women of the Philippines we look up to whether a celebrity, a politician, a president, a friend, and a mother.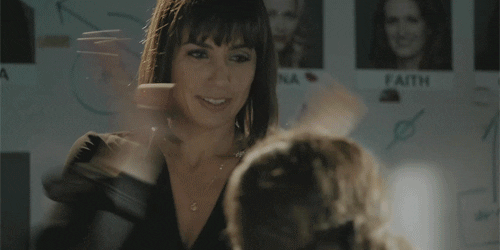 You are our everyday heroes.