The stormy season is here again which means the streets can turn into rivers within a few minutes of heavy downpour. From past experiences, going outside can be too risky. You can get stranded somewhere overnight or worse.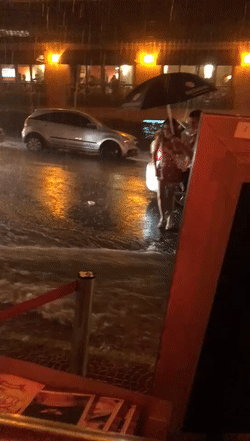 If going outside is not an option, here are a few fun things that you and your significant other could try together in the safety of your home.
1. Binge-watch a good show on Netflix (and chill?)
A rainy day is a perfect excuse to become a couch potato. Have you two been wanting to start the sitcom that everybody's been talking about? Or never had the time to catch up on Game of Thrones before it starts in 2019? Grab your popcorn and soda. It's time to cuddle on the couch while watching good TV.
2. Time to bring out the board games
Stretch your mind by beating each other at board games. Send an "I love you" message through Scrabble and show off your Chess skills, but don't let Monopoly's competitive nature wreck your relationship.
3. Beat each other's high scores
If board games are too old school for you and your tech-savvy self is crying, a good alternative is video games. Have a friendly Mario Kart competition or bring your game face on while destroying your partner in Tekken. A little competition is always fun.
4. Learn something new together
Don't let the gloomy weather keep you from learning new things. If you think your life is getting a little monotonous, head on to YouTube and search for how-to videos. You can learn a lot from the Internet. From playing the ukulele to opening a startup business, you'll surely be able to tick one entry off on your bucket list.
5. Sing your heart out
For those who are comfortable enough to sing in front of their partners, karaoke night is a great way to spend time with your date. "Tuwing umuulan at kapiling ka" may be the perfect lyrics to describe your day so don't be afraid to sing your heart out. Don't worry, people won't know you're the reason why the rain is becoming stronger.
6. Show off your cooking skills
Love eating out but can't? Why not munch on your favorite meals at home? Having food delivered is convenient but think about the poor delivery guy who will be forced to cross the flood. Instead, why not have a cooking contest? Not only will you have time to bond with your significant other, but you also get to hone your cooking skills.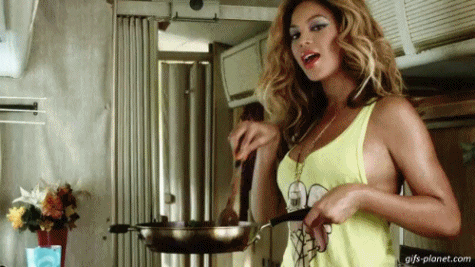 7. Reminisce your fond memories
It's time to dust off your old photo albums and recall old memories or share new ones. It's fulfilling to watch how you and your partner changed and matured over time in pictures. It's a great way to know more about the stories behind each picture.
8. Call it cuddle weather for a reason
The rainy season goes by many names: sweater weather, lazy weather, or cuddle weather, but the last one is popular with the lovebirds. If the two of you have had a busy week, take this time to just unwind and relax. Spend minutes or even hours just cuddling together and exchange sweet nothings. These activities are great ways to spice up staying in at home. What other indoor date ideas do you have in mind?
Banner: TFC.TV