Valentine's Day never goes wrong with a bouquet of flowers, but for some, it starts becoming a tired routine on February 14.
In honor of change this 2017, try something new and come up with the best alternative bouquet ideas this V-day.
1. Bacon Roses
A bouquet of roses is fine, but try bacon roses next time! Bacon is basically the best treat for any meal of the day, and it look pretty AF when you do it right. Check out how to make a bacon bouquet right here.
2. Chicken nugget bouquet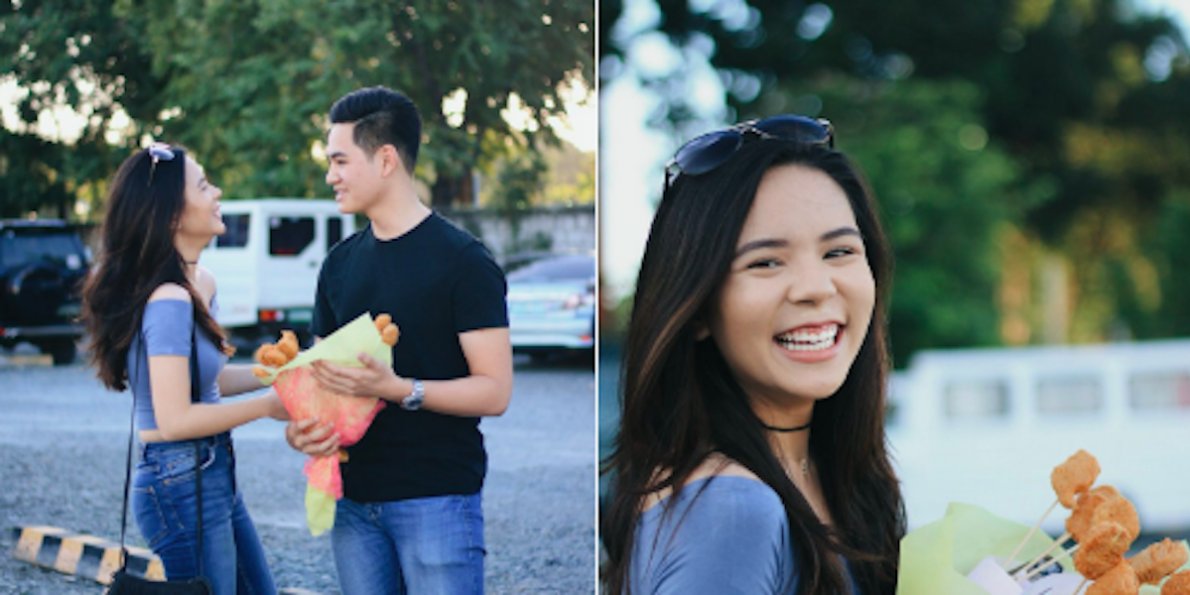 Because love is giving the love of your life a chicken nugget bouquet. That's what it's all about.
3. Alcohol bouquet
If you're the type to get hyped up thankfully because of alcohol, this is the bouquet you need to give your loved one.
4. Ferrero bouquet
An old forgotten favorite. It's pretty much a good looking bouquet with its eloquent gold design, but it's up to you if you want it a bit more personalized.
5. Personalized chocolate bouquet
Kitkat, Twix, Cadbury, Toblerone, what have you, whatever your significant other wants, get that for them and don't mind the calorie count.
6. Chocolate-dipped strawberries
Say "I love you" through chocolate-covered strawberries because why the heck not amarite?
7. Jack of all trades bouquet
It's a bouquet of all the fine things. A pizza, sandwich, chicken, fries bouquet is the best one yet. Just marry us.
8. Munchkins bouquet
The only bouquet you really need to win them over.