Valentine's Day is coming up and sure enough, you're going to want to treat bae out on a good and well-executed date and although we want to offer up the world to him or her, the weight of gravity pulls us back and we're back down to earth with a hole digging through our pockets with multiple impending expenses in life.
But we know you want to treat your guy or girl somewhere special, so we've roundup a few affordable date ideas for you and your Valentine on February 14!
1. Food trip!
Nothing beats a good chow down with the love of your life at her favorite restaurant, or a restaurant you both want to try. Food parks may be an option for the multiple and affordable prices of food, however an intimate setting for it is highly-recommended to have some one-on-one time to talk about all the good things, and the good food.
2. Have a duet at a karaoke bar!
Nothing says "I love you" more than singing a good ol' throwback Usher or JaDine song with the bae because you're both jologistas like that. True love <3
3. Have a movie marathon at home
All you torrent freaks and movie lovers should stock up on some nice, feel-good romantic comedies like 50 First Dates, Click, 10 Things I Hate About You, That Thing Called Tadhana – all those oldie/new but goodie movies is a must! The How I Met Your Mother series is also a favorite.
4. Have a nice glamping session outside with the stars
It doesn't have to be anything too fancy, but a tent and some pillows may just do the trick to give you two those nice outdoor feels together, looking at the constellations high up above the night sky with a bit of a picnic in between too. Just make sure you're prepared with a contingency plan in case it rains.
5. Have Chickenjoy together.
You can never go wrong with chickenjoy. If it's a bucketmeal – you have every right to be dubbed as the best thoughtful Jollibee lover in town.
6. Learn something new together.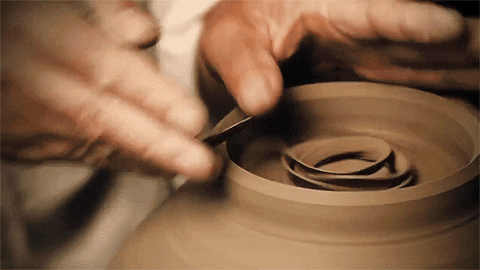 It's nice to hone your talents, but learning something new every now and then with the bae may just be a nice and fun thing to do in your relationship. Learning to sew, pottery, knit, ice skate, paint, what have you – every new thing is a step for progress to grow together. And you never know, what you learn today may just be your new couple hobby the next day.
7. Candlelit dinner at home
Call us old-fashioned, but if you really want an intimate and affordable date with the love of your life, why not do it like they did in the good ol' courting days? A good, well-prepared meal for two, candles in between, a flower or two, and good conversation at home. That's surely going to be a surefire way to have a good time with your partner.