Have you been wanting to step up your #ootd game but don't have the money to do so? If yes, then we're here to tell you that you don't have to buy designer clothes to make a good-looking outfit. You don't even have to spend a fortune to rebuild your closet.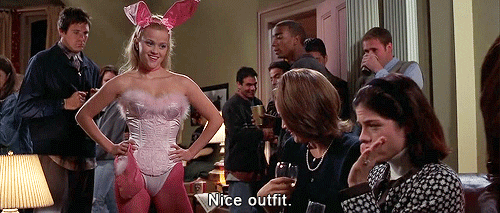 Below are life hacks to build your wardrobe while you're on a tight budget. Your wallet will surely thank you for this.
1. Buy shirts in bulk from distributors
If you need to stock on your basics like plain t-shirts and sweaters, then this hack will save you a handful of pesos. If you buy from distributors, you can get a shirt for as low as P70 each if you buy in bulk (6 pieces or more). That's a steal! Brands to look out for are Gildan, Fruit of the Loom, and Hanes among others.
But just because it's dirt cheap doesn't mean it's low quality. Many of the vintage band tees you see are printed on Gildan. Even Kanye's coveted Pablo merch is printed on one!
2. Explore the Ukay-Ukay
If you don't mind having second hand clothes, the ukay-ukay is the way to go. Depending on the location of the ukay, you can find old Levi's jeans, Ralph Lauren, and other known brands. There are even times when a Bape shirt would appear.
Here's a tip: the more hidden an ukay shop is, the better. It's more likely that grails from a well-known ukay have been bought already.
3. Click that follow button
Instagram isn't just a photo-sharing app, it is also a goldmine for cheap grails. If you follow and stalk the correct IG accounts, you can score clothes way below its SRP.
It's just like a virtual ukay but the difference is that you're doing it at the comforts of your home. Also, the content of each page is also curated so it's a guarantee that the products are nice.
4. Hand-me-downs from siblings
If you have an older sibling, then they might be keeping clothes they haven't worn in a long time. Ask them if they're kind enough to give it to you. It'd be a shame to put those salvageable stuff in the trash.
5. Give your old clothes new life
Maybe you don't have to buy new stuff. Sometimes the clothes you need are in the dark side of your wardrobe, collecting dust.
Got a few old jeans you seldom wear because it fits badly? Take them to a tailor and give it a taper. Or you can take out your scissors and turn them into denim shorts!
Have you always been bummed because your jacket's color won't go with anything? You can bleach it or even dye it!
6. Take advantage of sales
Good things come to those who wait for items to go on sale. Follow the social media pages of your fave brands to be one of the first ones to know if they're on sale. This holiday season, a lot of stores are going to have promos. Take advantage of their buy 1 get 1 deals and discounts. If you're lucky enough, that shirt you've been eyeing for might even get a 50% discount.