Gift yourself and your loved ones with an unforgettable experience at the theatre. Make those calls now to score tickets to these musicals before they get sold out or close.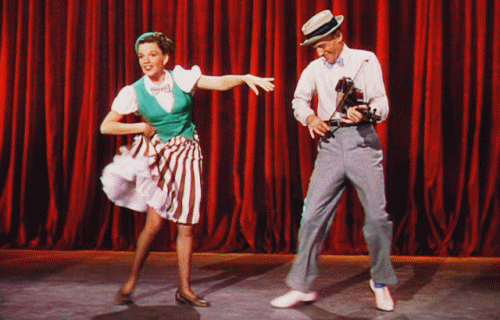 Treat your little brothers and sisters or nieces and nephews to this enchanting retelling of the 1970 French novel about a father who took shelter in a garden from a storm and picked a rose to bring home to Beauty, the youngest of his three daughters. This angered an ugly Beast who turned out to be the owner of the garden and demanded that Beauty be sent to him as payment for the rose. Beauty went to live in the Beast's castle, not knowing that the Beast himself is under a spell to be broken only by true love.
The Glitter Trap, A New Musical
Upstart Productions | November 25, 2017
Also for kids (and the kid-at-heart), this new musical, with books and lyrics by veteran thespian Joel Trinidad, is based on the best-selling Disney book by Barbara Brauner and James Iver Mattson. It's about twelve-year-old Lacey who inadvertently injures another girl's Fairy Godmother and so she has to learn magic herself… with disastrous results.
Catch Esang de Torres of The Voice Kids in this Tony Award-winning masterpiece. According to Atlantis Theatrical's website, Matilda is a little girl with astonishing wit, intelligence, and psychokinetic powers. She's unloved by her cruel parents but impresses her school teacher, the highly loveable Miss Honey. Over the course of her first term at school, Miss Honey begins to not only recognize but also appreciate Matilda's extraordinary personality.
Matilda's school life isn't completely smooth sailing, however – the school's mean headmistress Miss Trunchbull hates children and just loves thinking up new punishments for those who don't abide by her rules. But Matilda has courage and cleverness in equal amounts, and could be the school pupils' saving grace! Alternating with Esang in the lead role are two other equally talented girls, Uma Naomi Martin and Felicity Kyle Napuli.
Hair – Grand Musicale
Repertory Philippines | November 17 – December 17, 2017
Bring your mom and dad to this show so they can have a good time reminiscing about their hippie days! This is the hit American Tribal Love-Rock Musical based on the hippie counterculture and sexual revolution of the 1960s. Several of the show's songs became anthems of the peace movement and absolute classics, such as Let the Sun Shine In, Aquarius, Hair, and Where Do I Go.
A Christmas Carol
9 Works Theatrical | December 7-27, 2017
Ah, this one's for the whole family! The show, based on the book by Charles Dickens, centers on the life of the grinchiest of them all, Ebenezer Scrooge (Bah, Humbug!) and his encounter with three ghosts that walk him through his past, present and future.
The score is by none other than Alan Menken, the same guy who gave us the unforgettable music of The Little Mermaid, Beauty and the Beast, Aladdin, and Pocahontas, just to name a few.
"Great theatre is about challenging how we think and encouraging us to fantasize about a world we aspire to." – Willem Dafoe
Enjoy the shows!