To say that most of us have changed over the past two years is probably be an understatement. Some have taken up new hobbies (Hello, scrapbooking), others found their niche communities (Hi, Discord), while there are those who grew up and acquired a skill or two (yaaas to those who now know the difference between mechado, menudo, afritada, and kaldereta)
The effort to stay afloat amidst the overwhelming demands of adulthood and the hyper-stimulating environment around have most people reminiscing earlier years of their life. Years when the only thing we needed to worry was if we had taken enough 'siesta time' to merit a longer hour of play outside with friends.
Our playful and positive outlook in life back when we were kids have brought so much comfort to most of us. In turn – and somewhat, unconsciously – a lot of us have adopted our inner-child personas, each with its fun and unique oddities.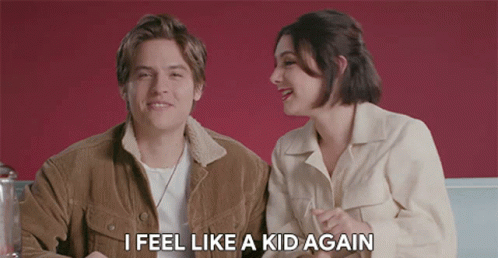 If you are one of those who fall under any of the personas below, high-five! While the following personas should not be taken seriously, we certainly recognize the value of taking care and prioritizing oneself.
Keeping that fun personality, fighting the mundanity, while still being a productive member of the society is not an easy feat at all. You are and should be part of this generation of kulit people who bring so much wonder, positivity, and color in this world—just like our all-time favorite drink, Royal™.
The DM Slider
The quirk: Their Bumble bio reads, "The ECQ/GCQ/WXYCQ me do it." This person probably preferred IRL dating a year ago, but the isolation made them turn to virtual means to solve their need for companionship.
And that's the thing with this persona. These peeps aren't necessarily looking for romantic relationships (although some of them legit are). Sometimes, they're just looking for someone to talk to. These lockdowns get lonely, y'all.
Bonus points: If they used to look down on dating apps, or if they randomly start professing their feelings in their college crush's DMs.
The Nth Member of a Kpop Group
The quirk: This persona lives and breathes Korean culture. Wait, scratch that. These peeps are the adopted sons and daughters of South Korea. They practically learned the language by streaming countless transcreated content videos and Korean reality shows.
Aside from having the choreographies down to a reflex, part of their income is spent on K-pop merch and memorabilia because they can. But hey, we're not judging. As purveyors of kicks and tees, we know what it's like to splurge on things you love.
Bonus points: If they used to comment "They all look the same," "I don't understand a word they're saying!" or "I don't want to read subtitles." Music is a universal language and cultural barriers ain't got nothing on TWICE's 'What is Love'.
The Fitness Enthusiast
The quirk: This persona isn't necessarily a bodybuilder, nor do they have dreams of Zac Efron-esque abs or a waistline as small as our pinkies. They exercise for those sweet, sweet endorphins that make you feel good about yourself.
They dance, do push-ups, and lift, often to the tune of their fave Spotify playlist. Remember, peeps, sweating it out benefits not only your physical health, but also your mental health and self-esteem.
Bonus points: If they're not active by nature, but they realize they need to move, move, move so that they can feel better about themselves. It's not easy to break age-old habits, so major props for making the change.
The True Crime Fan
The quirk: This persona has spent so many hours watching Bailey Sarian that they practically see themselves as pseudo detectives/conspiracy theorists. Murder cases, unexplained phenomena, and creepy mysteries scratch the itch of their ever-curious minds.
Their definition of a fun time is a 30+ minute crime docu with a piping hot instant ramen and an ice-cold bottle of Royal™ Tru Orange on the side.
Bonus points: If they think they can be a legit part of a behavioral analysis unit of some top government and international crime-fighting agencies. They often play 'what if' scenarios in their heads just for fun.
The Home Shef
The quirk: This persona tried making Dalgona coffee once and never looked back. The abundance of free time has allowed these peeps to experiment with Internet recipes with mixed results. Slicing onions makes them feel like Gordon Ramsay, their 'unorthodox' style like Ninong Ry, and making something edible is already a win in their book.
Bonus points: If they turned out to be decent cooks. Sure, they're not Michelin star chefs, but they can put an entertaining spin on classic faves like corned beef and pancit canton, capped off with a bottle of Royal Tru Orange for that extra kulit.