Japan has been serving the weirdest news from introducing rainbow ramen to building a giant squid, and also inventing an edible melon face mask. Meanwhile, Japanese scientists created the first-ever 3D-printed Wagyu beef. But nope, it's not edible (for now).
Technology really has its perks and researchers from Osaka University used it to their advantage to form synthetic meat that looks more like the OG Waygu beef. To replicate a slice of meat, they isolated two stem cells that they gathered from Japanese Wagyu cows, which are called bovine satellite cells and adipose-derived stem cells.
The "multipotent" cells were then cultured to grow into the type of component necessary to produce the marbling structure. Lead author Dong-Hee Kang explained that they developed a 3D printing method that can produce tailor-made complex structures, like muscle fibers, fat, and blood vessels.
The Wagyu beef was the only meat that the researchers tested through 3D printing for now, and it's confirmed to resemble the real thing. However, it's still in its experimental stages so it's impossible to know how it tastes at the moment. If they succeed in making it edible in the future, it would probably end up in different stores and restaurants soon.
Senior author Michiya Matsusaki shared, 'By improving this technology, it will be possible to not only reproduce complex meat structures, such as the beautiful sashi of Wagyu beef, but to also make subtle adjustments to the fat and muscle components.'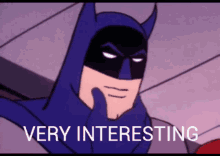 Banner: (R) Philippe Lopez/Getty Images