Between the coronavirus outbreak, the daily demands of adulting, and all the other crap 2020 has thrown at us so far, it's getting harder to keep all of our sh*ts together.
And as if on cue, Unicode Consortium (UC) has dropped an all-too-real emoji that perfectly fits everyone's current mood. Called 'Smiling Face with Tear', UC's newest is one of its approved 117 symbols for this year.
Just look at this poor guy. It's the face you make whenever you claim that you're totally okay, even if you're lowkey heartbroken, facing an existential crisis, and losing faith in humanity as Duterte spouts another nonsensical flex – all at the same time.
Hell, they should just call this emoji 'The Youth'. Short and sweet.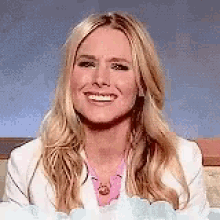 Other emojis that will see the light of day on your phones include a transgender flag, bubble tea, and the pinched finger gesture, otherwise known as the 'Italian Hand Gesture'.
But in all honesty, we only need one. Plus, considering we're only a month into an already crappy year, we've got a feeling that 'Smiling Face With Tear' will be everyone's new go-to.
📝 Now approved: 117 new emojis for 2020 #Emoji2020 https://t.co/SojQuXZvv6 pic.twitter.com/sHp7GDsSal

— Emoji-social-distancing-pedia 🧍🌳🏡🧍 (@Emojipedia) January 29, 2020