The Grammy Awards is all about celebrating the best of music, but it's also an avenue for artists to continually protest and inform, to reach out to their viewers and listeners and move them with each song and each piece.
The awards is a mix of hilarity and inspiration, and here are We The Pvblic's top moments at the Grammys this year:
Damn, Nick Jonas
Our grade school crush on Nick Jonas just won't fade away when he shows up that damn fine.
The Grammys' #MeToo and Time's Up moment
"We have the power to undo the culture that does not serve us well," Janelle Monae says before introducing Kesha's performance. "Let's work together, women and men, as a united music industry committed to creating safe working environments, equal pay and access for all women."
Kesha's performance of "Praying" that moved and empowered countless of viewers. And, no, we're not crying, you're crying!
Nominees who didn't bring home an award got a puppy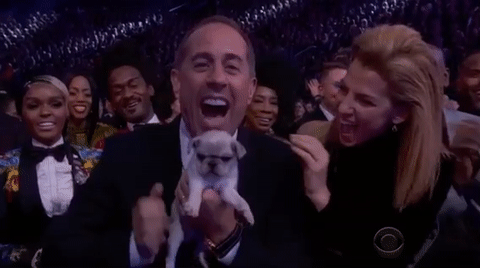 And we never thought losing would be so much better? The Comedy Album nominees are so lucky!
Surprise, it's Hillary Clinton!
She read some tweaked but hilarious excerpts from Michael Wolff's "Fire and Fury" (throwing some shade at the White House, while she's at it) and was met with applause.
Did you see what Blue Ivy did?
We think Blue Ivy just stopped her mother, the Queen Bey, from clapping when Camila Cabello was on stage.
Bruno Mars moonwalked
There's not only a hint of Michael Jackson in Bruno Mars' vocals, but in his dance moves too!
Lady Gaga's phenom hair and performance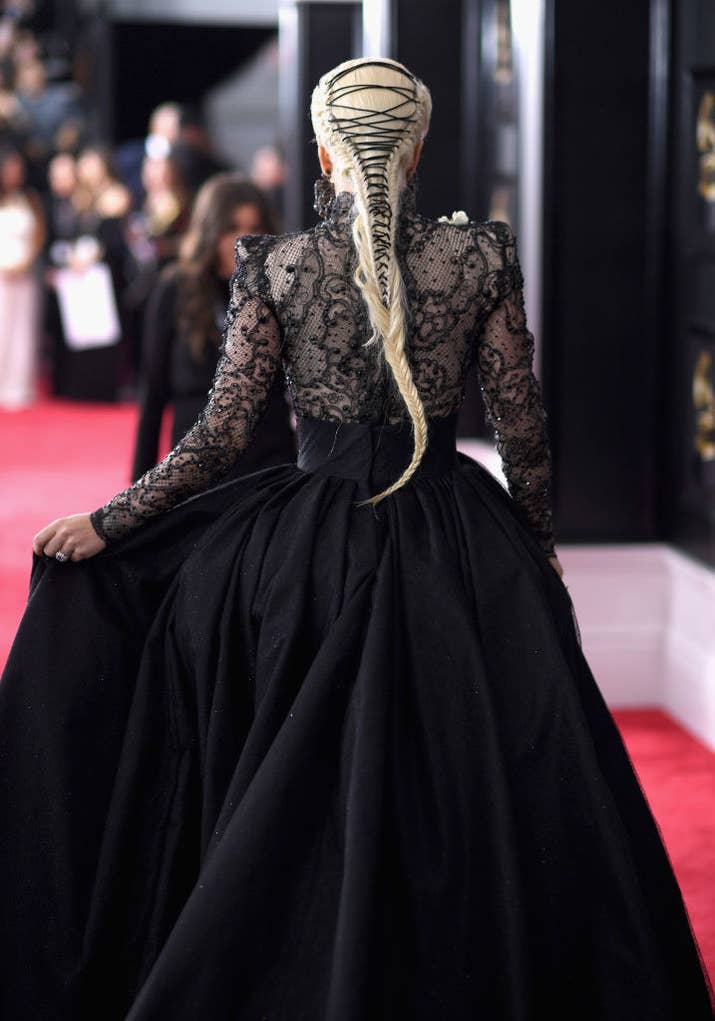 After all these years we still look forward to Lady Gaga's Red Carpet looks and live performances, and wow all we can say is: All hail the Mother Monster!
GTFO (of the stage), Tony Bennett
After presenting the Best Rap/Sung Performance with John Legend, the 19-time Grammy winner didn't move an inch, not at all helping Rihanna get near the mic and join Kendrick Lamar to celebrate their win.
There were two Rihannas
Speaking of Rihanna, people over at the Grammys thought they were seeing double as Andra Day dressed up like the singer—and the Twitterverse is pretty convinced.
Alessia Cara won!
"I have been pretend winning Grammys since I was a kid, you know, in the shower," she says. "I want to encourage everyone to support real music because everyone deserves a shot." We're just so happy for her!
Major LSS on 'Humble'
Kendrick Lamar's "Humble" wins Best Rap Performance and Best Rap Song–and you're probably singing it now. Kendrick Lamar also brought home five trophies that night.
A posthumous Grammy for our Princess
Carrie Fisher won her first Grammy for Best Spoken Word Album "The Princess Diarist" which is an audiobook of her memoir. The Force is always with you, Princess.