Valentine's Day is just around the corner and it's about time you give the love of your life some props for being the awesome person that they are! Yeah, you can buy all the makeup or ready-made gifts in the world, but nothing beats the old-fashioned DIY gifts made by yours truly.
May it be a little trinket, a photo album, something not quite expected – do it. Do whatever it is you think that'll make him or her happy. We've gathered up some DIY ideas you can give your Valentine this February.
1. Cards up your sleeve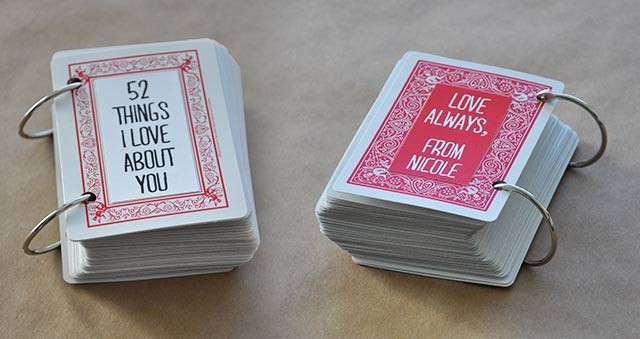 Cards aren't just for dealing and playing, it can be used as your ammo to tell the love of your life how you feel, 52 ways that is.
2. A bouquet of chocolates and junk food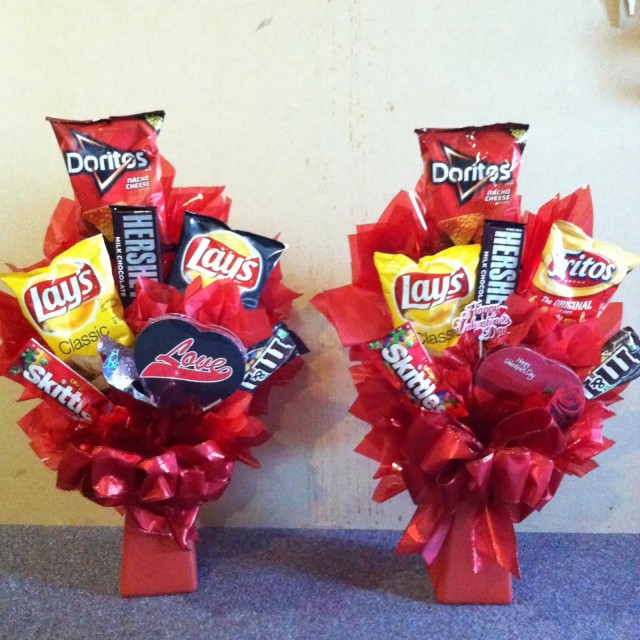 A way to a girl's heart is through her stomach. You see guys everywhere carrying bouquets of flowers on V-Day but what you don't see all the time is a bouquet of some pretty good chips and your girl's favorite chocolates. Why not do something new and a little personal this year?
3. Sharpie Mugs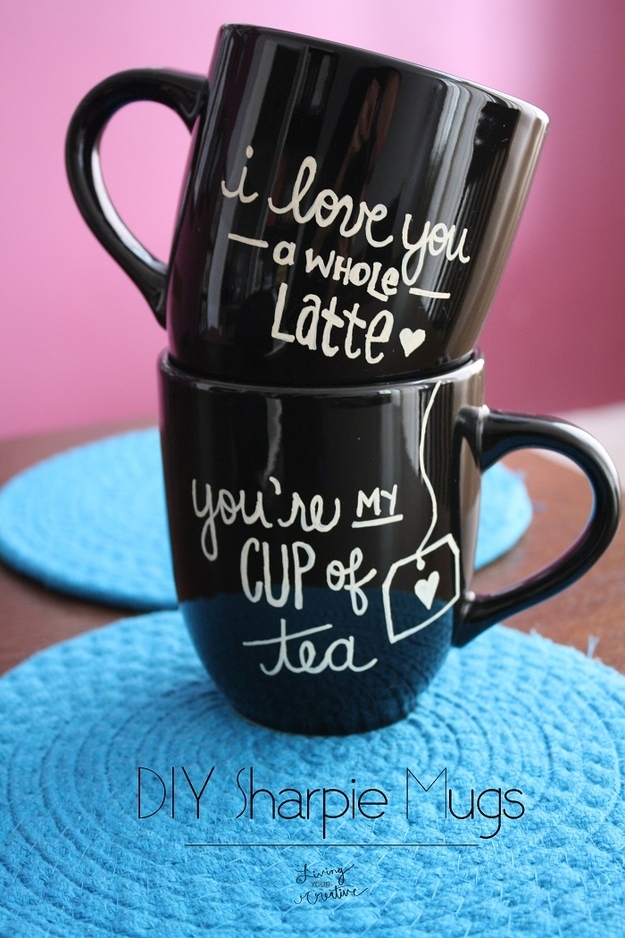 If your significant other is a coffee enthusiast or a tea drinker, this is probably one of the nicest and easiest gifts to get them. Try to get your creative wits up to speed and make them remember you every time they drink from their sharpie mugs.
4. Message in a bottle
If you want to say how you feel in a subtle yet cute way, a message in a bottle is the way to go. It's just a little reminder of how they make you feel. No gift is too big or too small.
5. Lucky scratches
You know how people win the lottery sometimes? You can do that.
6. Origami Lotus Flower
If she's allergic to flowers, by all means, make her a hypoallergenic one! Learn from YouTube and you're all good!
7. Bacon Roses
If she isn't the traditional type, it's all good because you can get her a bouquet of bacon roses! Nothing says "I love you" more than slaving over these bacon bits, cooking them to crisp perfection.
8. Chicken Nuggets Bouquet
THIS IS THE DREAM.
9. Paper Treat Bags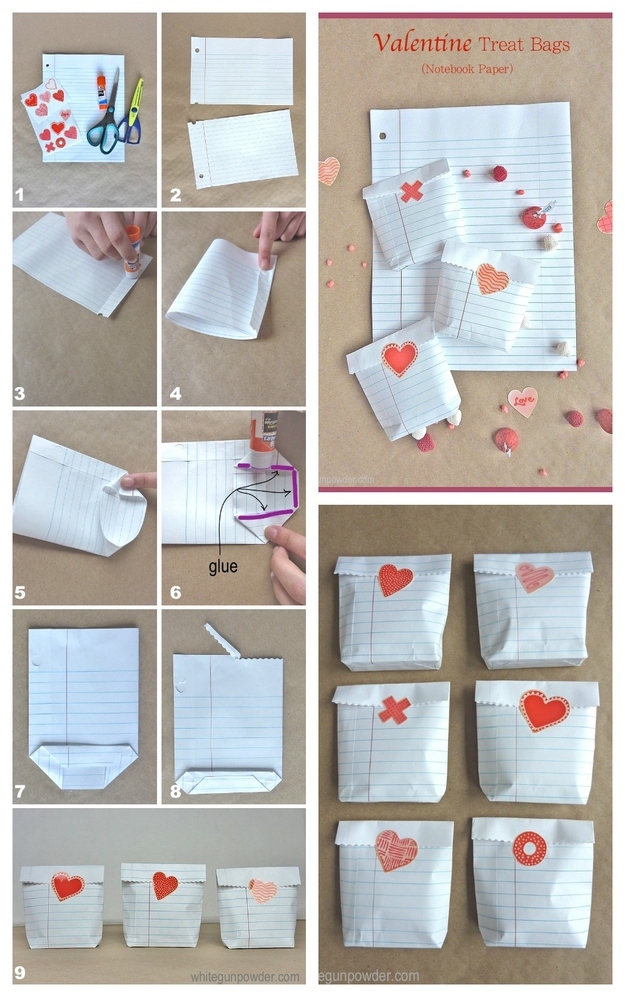 Nothing fancy, just every little cute thing. Treat her to big and little things alike that she'll surely appreciate.
10. Love Jar
If you really want a sweet little gesture, put all your little lines and flowery words in a jar for him or her to read because this will surely get a smile on their faces no matter what time of day.