To our Hokkien-speaking Tsinoy friends and readers, Kiong Hee Huat Tsai! To the Cantonese-speaking ones, Kung Hei Fat Choi! And, to the Mandarin-speaking ones, Gong Xi Fa Cai!
(Yes, we've done our research)
What better way to join our Chinese community in celebrating the Lunar New Year than to be thankful, not just for this special non-working day, but for the delish comfort foods that their ancestors have brought to our islands even before Magellan and his crew arrived in the 15th century.
Here are 10 of the our fave Fil-Chi dishes that will forever be part of our long list of simple pleasures.
1. Pancit
This dish represents long life and good health, hence its being a staple in birthday celebrations, especially in offices (hello po, Amber!). Thanks to centuries of adaptation and indigenization, the Filipino pancit now has many variants and types, ranging from Pancit Bihon and Pancit Canton to Pancit Palabok and Pancit Habhab.
2. Lumpia
The Pinoy spring roll is ever reliable as an appetizer or snack. Along with the pancit, lumpia is one of the most common handa in any kind of Filipino gathering.
3. Siomai
One of the best hunger busters, the Pinoy siomai is often ground pork, beef or shrimp combined with garlic, green peas, carrots and others, and wrapped in wonton wrappers. Dipping it in soy sauce mixed with calamansi and chili garlic oil is sweet heaven!
4. Siopao
Thanks to convenience stores and even sidewalk vendors, we don't have to go to a Chinese restaurant every time we crave for siopao – asado or bola-bola.
5. Hakaw
Always a bestseller in Chinese restos, this Chinese shrimp dumpling is a crunchy shrimp and vegetable mixture seasoned in rice wine and sesame oil, and wrapped in a translucent wrapper made of flour, cornstarch and water. Just like the siomai, dipping it in soy sauce mixed with calamansi and chili oil is an absolute treat for the palate!
6. Taho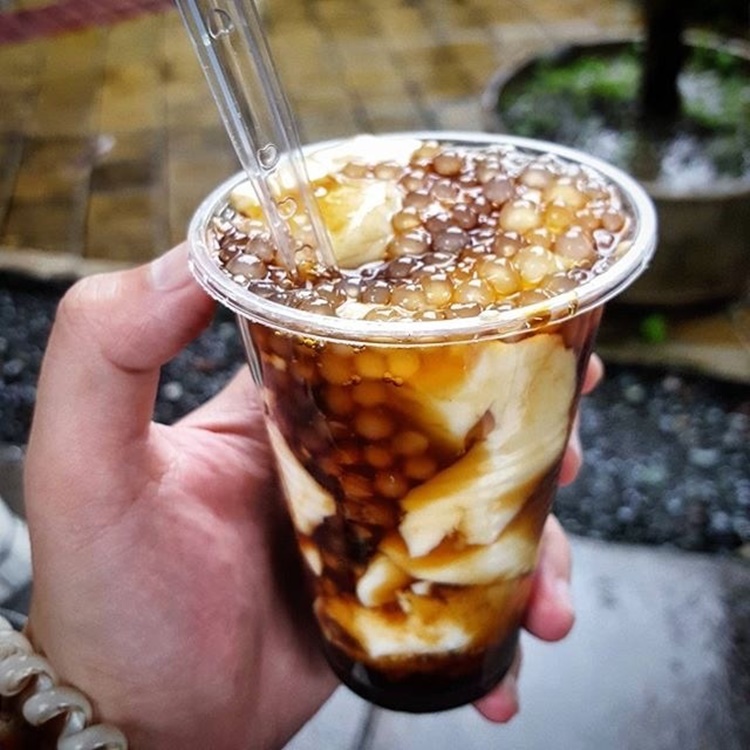 The fresh soft tofu mixed with arnibal and sago pearls makes a great low-calorie and high-protein breakfast or snack.
7. Hopia
Considered by the Chinese as a symbol of good fortune, hopia is a small pastry filled with a sweet paste of mung beans. A hearty merienda, it's like the mini-version of their moon cakes during the mid-Autumn festival.
8. Mami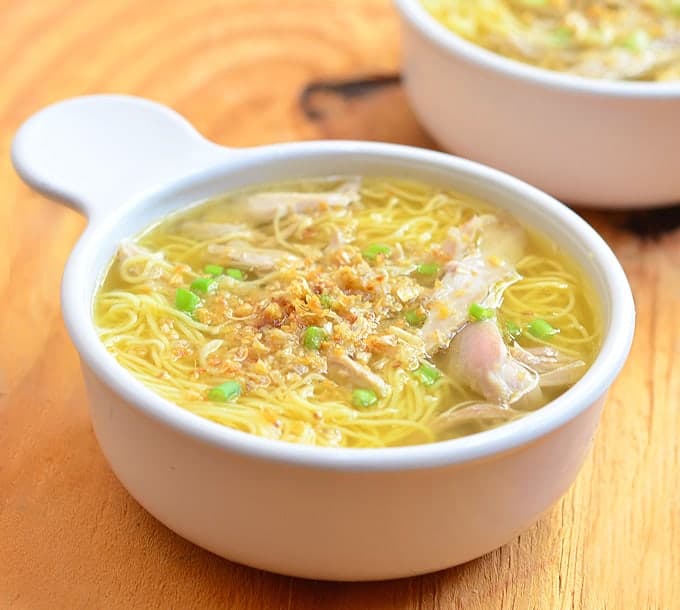 Perfect for when we're under the weather, mami is a noodle soup made with wheat flour noodles, savory broth and added with meat (beef, chicken or pork) or wonton dumplings. The origin of this dish is attributed to Ma Mon Luk, a Chinese settler who sold chicken noodle soup – his own concoction – in Binondo, Manila in the 1920s.
9. Cua Pao
Sometimes spelled as Gua Bao, it's a flat steamed bread called lotus leaf buns folded in half to hold fillings that include pork belly, pickled vegies, coriander, cilantro, ground peanuts and others, making a mouth-watering combo of flavors.
10. Tikoy
Ok, Tikoy is not an everyday comfort food, but we love stuffing our face with it during the Chinese New Year season. The taste of the sticky or glutinous rice dipped in beaten eggs and then fried in oil is what makes us shamelessly railroad our Fil-Chi co-workers into bringing some to the office. Right?!