Founded on the grounds of creativity and opportunity, the XS Group is launching ProjectX, a headshot session campaign that champions creative freedom in support of its advocacies.
ProjectX is the company's funding and marketing initiative that aims to unite creative individuals in any field to promote and own their craft whether in visual arts, digital, music or photography while advocating for causes close to the company's heart.
"This initiative encapsulates what the XS Group believes in: creative expression, freedom, love of the craft, individuality and unity," shares XS Group Founder and CEO, Chris Egan Roxas.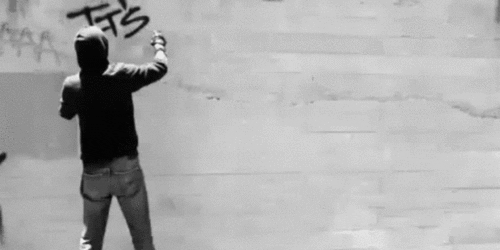 Artists, Key Opinion Leaders, influencers, entrepreneurs and other key individuals will be invited to participate in the headshot session in exchange of a monetary donation of at least P100. All contributions will go to the chosen creative advocacy and its partner organization.
On its opening season, ProjectX will benefit the XS Group's very own XS Out of School (XS OOS), a CSR program that seeks to select and train brutally creative but underprivileged K12 graduates.
Lovel Aniag, XS OOS Program Head and XS Multimedia Creative Director and Managing Partner, believes that the campaign is "a good marketing tool to raise awareness about the XS Group CSR program, which is Out of School. Hopefully, this will allow other schools to partner with us, and brands to sponsor us."
ProjectX offers creative opportunities that young individuals with the same passion and grit that the XS Group possesses lack the means to pursue.
"Leveraging social media as a platform yet staying grounded by funding, our advocacy is to help less fortunate students reach their creative dreams," adds Chris Egan Roxas.
ProjectX is a collaboration between all business units under the XS Group – XS Multimedia, XS Postlab, XS by XS, XS Asia, We the Pvblic and Odoco.
The photo shoots will be held in the new XS Postlab studio and will run for the whole month of October, starting with the XS employees.
Instigating change and opening doors, the campaign intends to capture everyone's individuality and celebrate it.
"We are staying true to our visual 'skull' branding through a headshot picture embellished with the realness of emotions, expressions and lighting — from this project as seen from our lens to the rest of the world," says Chris Egan Roxas.
At the core of the XS Group's success is the belief that the company is more than just a business.
Launch teaser here:
Are you ready for me? You ready for us? This is #ProjectX. An XS Group Collaboration. ?

โพสต์โดย XS Multimedia เมื่อ วันพุธที่ 3 ตุลาคม 2018