Will Smith just gave Jaden Smith one big dad joke and we know who the real Fresh Prince is from the two.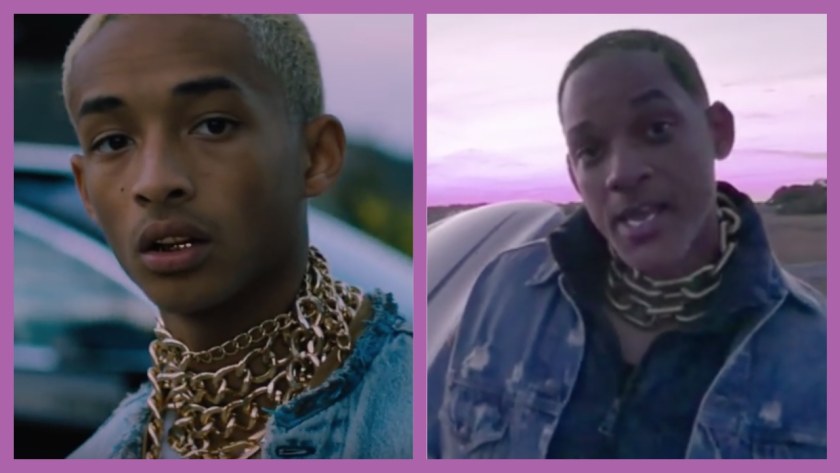 Will comes out of a car with gold grills on his teeth, a denim polo, shorts, and those fluffy slippers with high white socks most dads wear. Typical dad move. He posted on Instagram a shout out for his son for reaching 100 million streams on Spotify the best way he can — by making a parody of his son's "Icon" music video.
Here's what the original music video looks like:
The parody has got people talking on Will Smith's rebranding via his Instagram and for good reason.
There needs to be a conversation had about the rebranding of Will Smith since he decided to join Instagram. This is genius.

— ronald isley (@yoyotrav) February 7, 2018
He's too precious for this world on god

— Danny Boy (@asapyamiel) February 7, 2018
Parenting done right.
these kids cannot relax out here with parents like these lol

— DAD (@JulianMaea) February 7, 2018
He got us with his iconic Moon Walk
Jaden is shaking:
We want to know when that darn "Whip My Hair" parody is coming out.
Will Will Smith please be our dad too?