THIS IS NOT A DRILL. I REPEAT, THIS IS NOT A DRILL: CATS AND DOGS ARE COMING TO THE SIMS 4 THIS NOVEMBER AND WE CANNOT EVEN WAIT ANYMORE.
In January, vampires joined in the game, but we all know how awesome a hotdog dog is, amarite?
The Sims 4: Cats and Dogs will add a new "Create a Pet" tool that'll give the pvblic the ability to create their own special felines and canines with distinct personalities and even unique physical features. You can dress them in expressive outfits and accessories (LIKE IN A FREAKING HOTDOG COSTUME!)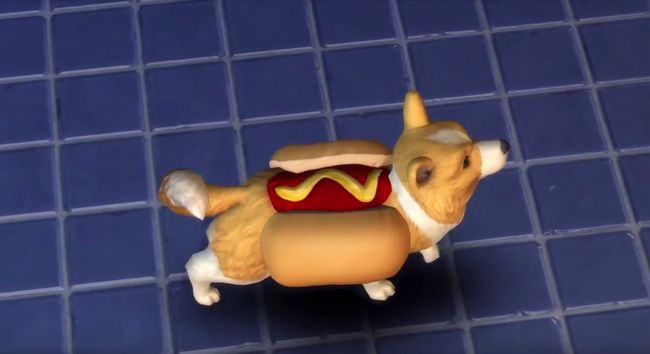 But of course you won't have total control over 'em, like it is in the real world.
"Cats and dogs have minds of their own and form special relationships with Sims based on their daily interactions," EA said.
"Your Sims care for, train and play games with their pets who all exhibit distinct and sometimes bizarre animal behaviors."
The Sims 4: Cats and Dogs is set to release for the pvblic on November 10. Are you ready to get yours?