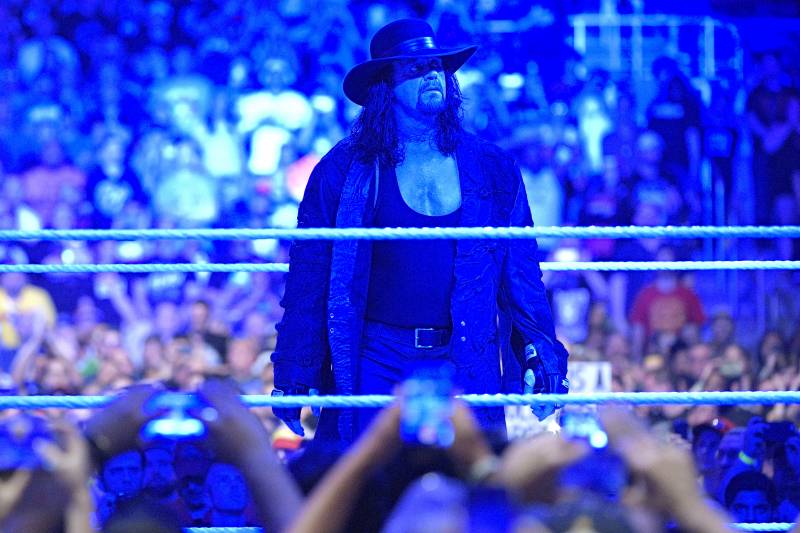 Wrestling was the last thing our mothers wanted us to watch during our teeny-tiny years but there was always that one wrestler who terrified us more than our moms calling us by our full names: The Undertaker.
And in a melancholic defeat, the Taker era comes to an end.
Our hero was hit with multiple Superman Punches, speared through a table and the Taker was pinned by Roman Reigns to the disappointment of the crowd.
The pvblic stared as the Undertaker took off his iconic black hat, coat and gloves, putting them in the middle of the ring. It was the signal of the end of his in-ring career.
And the pvblic, allowing with fellow wrestlers, couldn't help but gush and thank him for all the years he came through to give us a hell of a show.
The gravity of The Undertaker retiring just hit me. He's literally been there since the first day I started watching wrestling. A true hero

— Simon Miller (@SimonMiller316) April 3, 2017
We love you, Undertaker. Never forget.
Thank you . WWE Universe for the love & respect, you have given me . With you my legacy lives on , never forget what I have done.

— The Undertaker (@WWEMarkWCalaway) April 3, 2017
A true hero.