Who says fast food can't make it on your Instagram #FeedGoals? Certainly not this person.
Someone took a bunch of pretty good flatlays of Jollibee, McDonald's, KFC, and Pizza Hut and all of the photos were aesthetic AF.
What makes a good flatlay? Sara Escudero of Collage Vintage shares: "Choose two or three main pieces, and complete with little accessories to get a clean picture. Also, keep harmony between colors."
Jollibee
Caitlin Lindquist of A Little Dash of Darling adds, "Use a white or bright background to help show the true colors of your products. If you don't have one, get crafty and make one using white paper (sometimes I'll use the backside of wrapping paper). Also, find something to add just a little pop of color, like a flower or nail polish."
McDo
"It's all about proportion: Balance out larger items with extremely small ones to create some scale in your flat lay," Kimberly Pesch of Eat Sleep Wear says.
KFC
We hope you learned a thing or two about flatlays! You may now proceed to making your feed look like #FoodPorn.
*orders everything after reading this*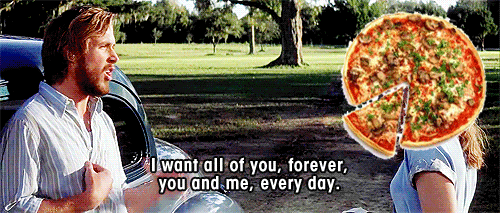 All photos from here.