We know y'all want the lowdown on new beauty buys you might wanna get your hands on before they sell out so we've collected the freshest beauty news for you! Looking for new makeup to try or Christmas gift ideas for your beauty-addict besties? Then keep reading!
Maybelline's "Fresh Matte" BB Cushion hits the shelves
Joining the trend of cushion compacts, Maybelline locally released their first cushion compact earlier this year which was mostly raved about in the beauty blogging community. However, the oily-skinned gals felt left out of the cushion celebration as it didn't cater to their needs in the grease department.
But–and y'all should get ready for this new teal-colored BB cushions hit the shelves and the pvblic has to see it!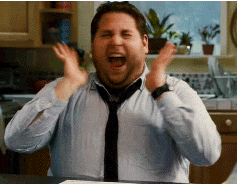 The Fresh Matte BB cushion retails for Php 749 and comes in 2 shades: 02 Light and 03 Natural.
Makeup formulated to care for acne-prone skin from Etude House
Staying on the cushion train, Etude House has new makeup straight from their AC Clean Up skincare line for peeps who suffer from acne.
The new sleek-looking AC Clean Up Mild BB Cushion (What is it with these long names though?) and it's partner concealer started popping up in their boutiques and their kiosks around September this year. We're surprised no one has reviewed them yet though its acne-fighting formulation of salicylic acid and tea tree oil  has been praised on YouTube and other beauty blogs. Are we missing something here?
Say hello to The Falsies Push Up Drama, Maybelline's newest mascara addition
Mascara is Maybelline's gift to the beauty world since they sorta pioneered it. Come on, we all have our personal favorites from the brand since they're known to sell cult favorites we purchase not because they are super affordable (P150 for waterproof long lasting mascara? Come on! That's such a steal!) but because they make our lashes stand out.
That being said, are you ready for a new mascara?
We're not quite sure how much they retail for right now because the ones they had on display didn't have price tags yet, but an estimate would be somewhere between Php 300 to Php 500 since the last mascara they launched–the Lash Sensational one – almost hit Php 500.
If Harper's Bazaar named it as one of the best mascaras out there, then why on earth would you not want to know what all the hype is about?