If you're in search of a little inspiration on taking the perfect photo of doggos — Elias Weiss Friedman, alias The Dogist, should be one of the Instagram accounts you follow.
This is Elias.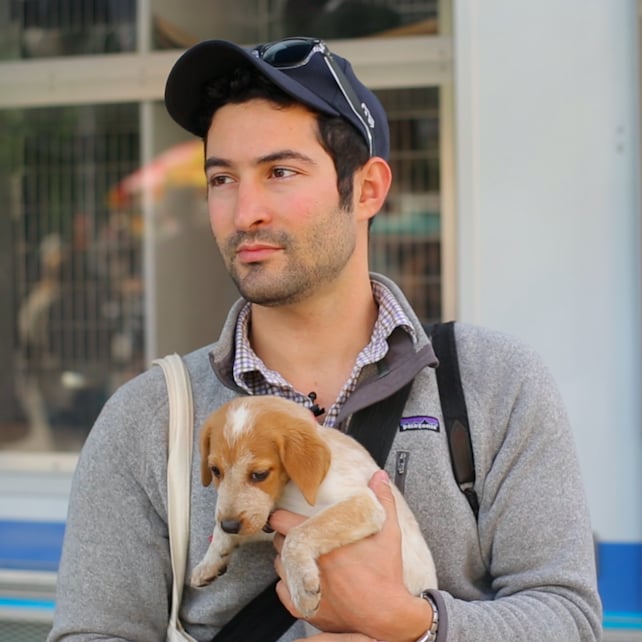 Before The Dogist, Elias had a corporate job wherein he was let go during a round of layoffs.
It's true what C.S. Lewis once said: "There are far, far better things ahead than any we leave behind." And surely enough, Elias landed the best job in the world — taking photos of doggos, puppers — dogs.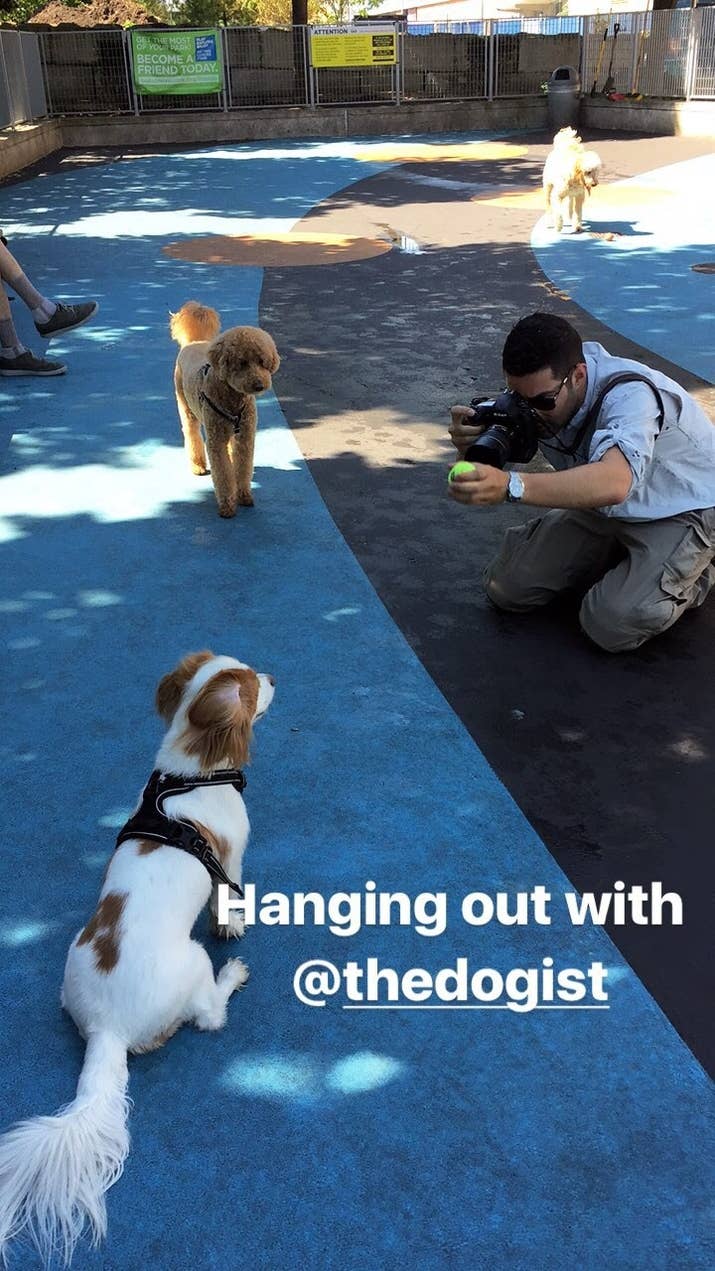 "I'm always looking for things that stand out, and it's not always the dog," Elias told BuzzFeed. There's rare breeds, there's favorites, but when he spots something out of the blue with the owner's outfit, or if he sees a gorgeous view in the background, he'll take a momentous snap of it.
Elias wears knee pads in order for him to get on the dog's level, filling his pockets with treats, tennis balls, and squeaky toys to get the dog's attention. He'd even bark or make other dog-like sounds so they'll look him in the eye.
Elias has a knack for getting interesting stories from dog owners about their dogs which he puts in the caption of the Instagram post.
Every photo feels like the dog's staring right at your soul.
A little reminder for you to look at yourself the way your dog looks at you.