It's the end of the line from here. You're finally over with your dreaded thesis and the terror professors, you've marched ahead with your diploma and you're officially what we call in the real world – unemployed.
It may seem pretty scary at first and trust us, it kind of is, but that's before all the first job interview jitters and the extensive and exhausting time you have to go through when you commute to be on time for multiple interviews.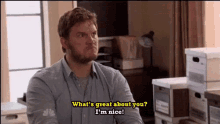 Been there, done that, and we're only going to go through that all over again until you land that one job that doesn't feel like what you're doing is work.
Before we get ahead of ourselves, we're going to help you get your first job like a boss. Check out the pvblic's pro-tips to help you land that job offer!
1. Don't be late.
Unless you're Princess Mia Thermopolis or Queen Clarisse Renaldi from the Princess Diaries, you do not have the right to be late.
This is the holy grail of rules. Don't make your first impression with the HR as someone who can't be relied on to be early or prompt. Do what you can do to get to that interview early and make some room for breakfast if you've got a morning interview for brain food!
2. Don't dress unprofessionally.
Yes, we're millennials and we like to dress like the yuppies (young urban professionals) that we are, but job seekers still have to keep it lean and classy, preferably in a suit or blazer.
3. Don't target jobs that ask for specific qualifications and years of experience you don't have yet.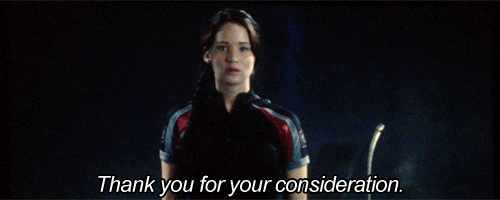 It's fine to try things and see how they work out, when a specific company is asking for a specific amount of years' worth of experience, you have to face the fact that you aren't there just yet.
This is why diplomazee.com is a nice option that helps you get opportunities you deserve in the Philippines. Build connections and create a network that'll help you manage your growth.
You can create and manage your own profile where you can highlight your career goals and aspirations and you can share your profile with companies with that advantage of having little or no experience at all.
4. Side note, look for good and reliable job seeking websites.
Sure you can go door-to-door and hand your resume out like a flyer to unsuspecting companies, but it's better to come prepared and to have an actual scheduled job interview to help you out, better if you find the workplace of your dreams there too.
5. Start from the top, move down.
The Pursuit of Happyness' Chris Gardner played by Will Smith teaches us that we have to start from the top and move down.
"Why approach human resources in hopes that your resume makes it to the hiring authority?" Legal consultant, communication coach, and author David Parnell says.
"Just get it there yourself. Be careful to use tact, respect and clarity during the process, but nevertheless, go straight to the decision maker."
6. Be prepared.
Wallet? Check. Phone? Check. List of nerves and embarrassing stories you have to block out during your interview? Check.
It's never a good sign to be unprepared for your interview, so always, always be prepared and think of everything ahead. Don't ever forget to bring a copy of resume even if you've sent them a digital one!
7. Be confident.
Just be yourself and be confident in what you're going to say and do. Always answer honestly because people can see past people who try to fake it from a mile away. You can do it, fam!
After everything, we can't wait for you to go through this very important call: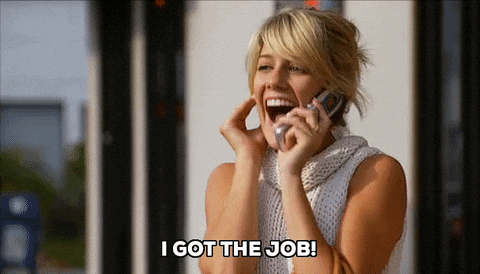 We believe in you!