I mean it's a daunting task in itself really. Y'know, buying makeup?
There are so many rules and things to note flying at you all at once that you might not want to step into the department store at all. Or in an ironic twist of events, you might take the rules too seriously or too lightly you end up making the very mistakes you shouldn't make.
Anyway, I MADE THOSE MISTAKES once. And learning from them I gleaned better deciding factors of which makeup to buy because (insert multiple life-changing reasons here).
So let me share some of them with you.
1. For foundation, your neck really is your best bet
A lot of online sources will tell you to swatch foundation on your jaw or on your face then drag down to your neck but let me tell you something: match to your neck! Why? You wash your face more often than your body and you apply more moisturizer on your face aside from the fact that the makeup products you put on your face has at least SPF 15 providing you ~some~ protection from the sun. Having said that, your face will definitely be a shade or two lighter than your whole body–do you honestly want a light face and a darker body?
2. Matte eyeshadows are better than the glitter lyf
All that glitter don't necessarily need your gold.
Translation: Quit buying those blasted glitter shadows! Matte eyeshadows are more versatile as opposed to the highlighting capabilities of glitter or shimmer shadows. Mattes are used to set your eye primers and are best as transition colors; gray, taupe, and brown shadows are good brow powders like black and deeply-hued ones are great as subtle eyeliners.
3. If you're not sure about a lip color, buy a dupe first
Online reviews can only do so much to give you an idea if a lippie will love you. Formulation, wear, and finish are details reviews can easily give you, but to gauge whether or not a color fits your skin tone well is a whole different problem. You don't have to shell out your cash right away for a lipstick you've been lusting over. Just search online for dupes and check which one won't waste your wallet. Maybelline, NYX, Wet n Wild, and even Ever Bilena has great dupes for lots of Mac Lipsticks!
4. Never buy black eyebrow pencils
First off, why?
No matter how thin or sparse your brows are, regardless of your black hair, you do not need a black pencil to fill them in.
5. If there isn't a tester, don't be pressured into buying it
I was kicking myself in the butt when I bought a Covergirl Clean Glow Blush that I didn't swatch first before buying because had I done so I would've known that I hate the color and the chalky formula. I wasted Php 300+ for a blush I knew I won't even use. I don't care how much you want it, if you can't touch the product itself with your own fingers or swatch it freely on your hand or arm then no bueno, kid.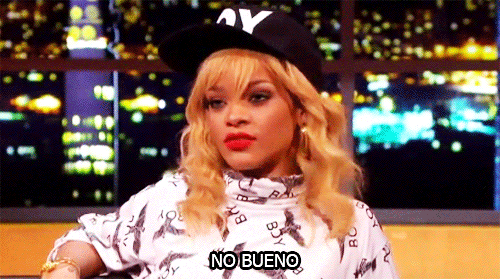 6. You don't need to buy expensive mascara
In this article we shared with you that mascara should only be used up to 3 months because it's a wet formula that is incubated in a dark tube where bacteria can multiply and infect your eyes. So do yourself a favor and pass from the mascaras that are priced Php 500 and up, trust me your eyes and wallet don't deserve that drama.
So there you have it! Hacks to help your noob souls! Need more help in your makeup purchasing decisions? Comment away!