Somebody clear it up already — are Selena Gomez and Justin Bieber back together already or are they just really good friends?
The two were spotted again on Wednesday morning in L.A. and it looked like they were having the time of their lives on their little bike ride.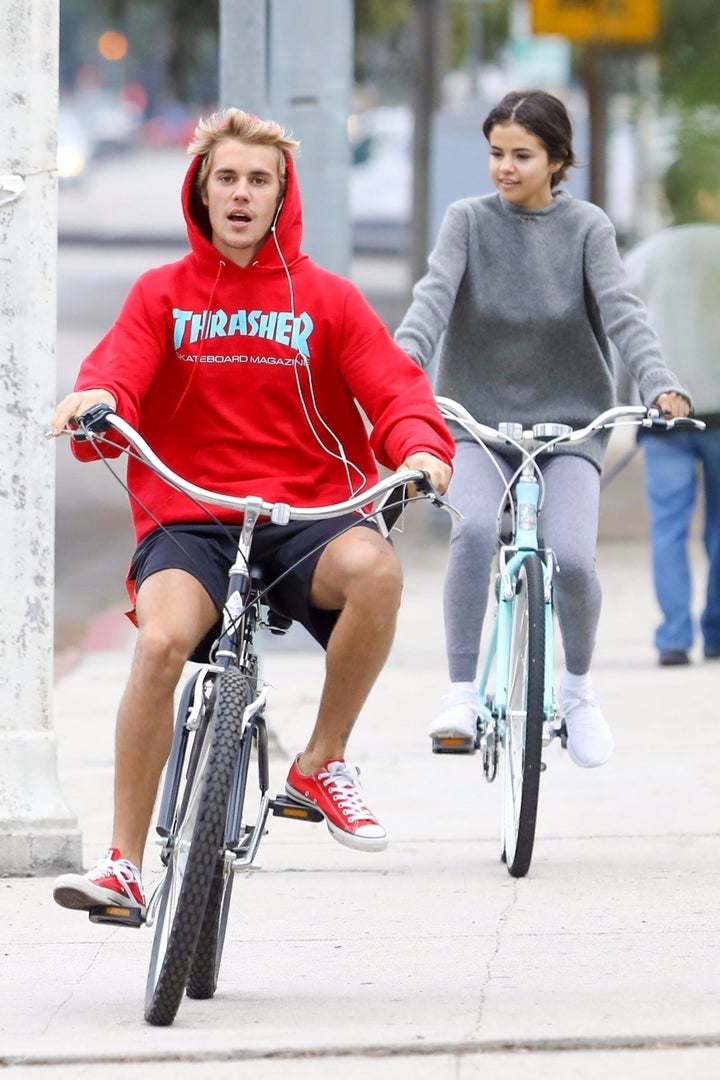 Look at Selena's face.
TMZ reports that the two have been reconnecting over the last few weeks, getting food together, praying in church and having "late-night visits."
The news of the Biebs and Selena's rekindled relationship comes after Gomez's breakup with The Weeknd several weeks ago.
And now, Selena was spotted leaving Justin's hockey game wearing his jersey.
Don't know about you but we're kind of rooting for Jelena to get back together.