It's official: You can now fix your hankering for Jollibee chickenjoy for free if you're a Globe customer!
The agreement came on October 2 where Globe Telecom and Jollibee Foods Corporation (JFC) teamed up for the pvblic's Jollibee needs. You can call Jollibee's delivery hotline #87000 for free through your mobile phones.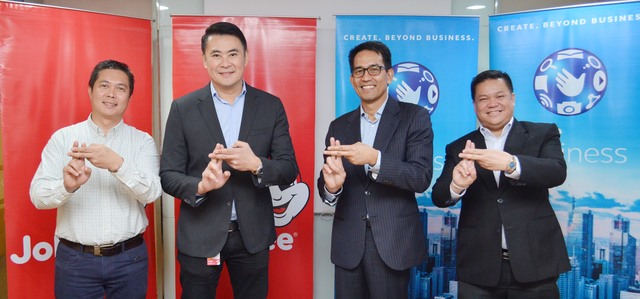 JFC also said the partnership ensures easier access and greater reach for areas that have a growing demand for delivery services.
"With this new partnership with Globe Business, we will be able to bring the convenience of one nationwide delivery hotline to more customers. Globe Business is an excellent partner for us since they have a high level of expertise in ICT," JFC vice president for national business channels Manjie Yap mentioned in a statement.
"Nowadays more and more technological innovations are coming out, and of course we are looking forward to maximize this so our customers can benefit more. The 'Hashtag' project is just a start of the many innovations we foresee to improve our service," Yap said.
Globe mentions it'll also provide the service to Burger King's #22222, Greenwich's #55555, Mang Inasal's #71111, and Chowking's #98888.
What do you think of this? Leave a comment below!