Cartoon Network's Steven's Universe earned some cheers from the Filipino pvblic when they featured a familiar delicacy in the Season 4 finale.
Lars Barriga aka Steven's BFF brought an ube cake to a potluck, complying to Steven's request to bring something that "represents him."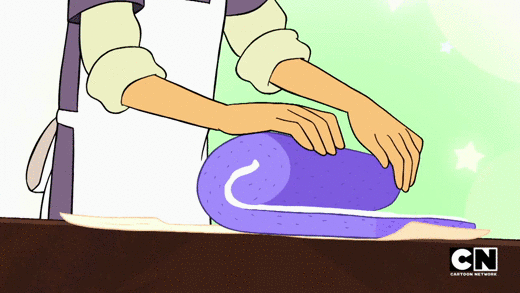 Bless up them Ube rolls 💖
YES 👌👌👌👌 YES BLESS UP 👌👌👌👌 UBE ROLLS YESS 👌👌👌 IM SO HAPPY I FRICKIN LOVE STEVEN UNIVERSE 👌👌👌 FILIPINO REPRESENTATION YES !!!👌👌👌👌👌👌 https://t.co/XrtYuz5m6S

— hopeless. (@sushimiIk) May 8, 2017
So anyways, Ube was on Steven Universe and that's so fucking important don't @ me that's it okay bye

— bagel on fire♀️ (@incoherentbagel) May 7, 2017
#PinoyPride
Steven Universe made an ube cake and I am so Filipino and so cosmic and so gay right now

— dole whip daddy (@ice__cream__man) May 8, 2017
The episode actually triggered some of 'em and the cravings went wild.
For reference though:
You can watch the episode that will ignite your #PinoyPride below:
Nice one, Lars!