Mulan is the Disney film we loved and grew up to. Everyone knows she's the woman who saved China.
We can't deny that Mulan definitely reeled us in with all the warrior and reflective songs  such as Reflection, I'll Make a Man Out of You, Honor to Us All, and A Girl Worth Fighting For.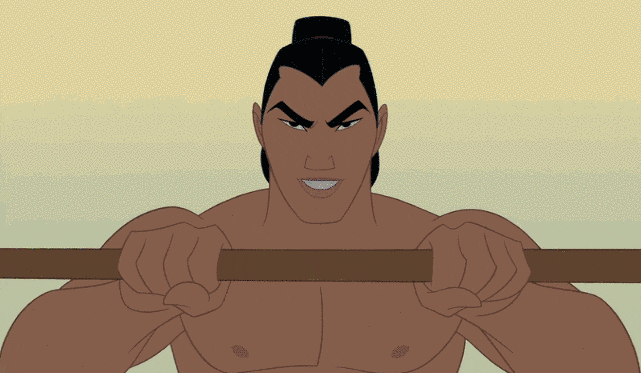 Sadly, the movie won't have any of the original songs from the animated film.
"I haven't started yet so I can't give you any real detail," director Niki Caro told ScreenCrush while promoting The Zookeeper's Wife, her latest film. "But the budget and the location and the story [are] offering such scope to me for [an] incredible, muscular piece of girly martial arts extravaganza in China. And I can't wait."
Caro sent the pvblic into a whirlwind of emotions with the next sentence: "From what I understand, no songs right now, much to the horror of my children."
Much to the horror of the whole damn world, Caro.
disney's not keeping the songs in the mulan movie but kept it in beauty and beast and made us listen to emma's struggle autotune vocals??? pic.twitter.com/hZFPvkFxB6

— electra (@biselinakyle) March 18, 2017
what if disney wants mulan to flop so they can point to it & say "we gave u an all-chinese cast & it flopped" even tho that aint the problem pic.twitter.com/CwrOr51Dcg

— angela (@captaindeadpooI) March 19, 2017
Dishonor on you, dishonor on your cow.
HOW IS IT MULAN WITHOUT REFLECTION, I'LL MAKE A MAN OUT OF YOU & A GIRL WORTH FIGHTING FOR FUC U DISNEY DISHONOR ON YOU DISHONOR ON YOUR COW https://t.co/0BgaDQRks8

— angela (@captaindeadpooI) March 19, 2017
It's not too late to change your mind, Disney. Make the right choice.