I love you so bad.
If you're lucky enough, like one of the luckiest people on our humble earth, you'll hear that exquisite sentence from the love of your life.
It's something that makes your ears along with your heart flutter. It's something you can't help but feel when you find your person.
It's something LANY's vocalist Paul Klein felt when the eargasmic musical child ILYSB was made.
I've heard my workmate play this song quite a lot and whenever I hear it, I couldn't help but crave and listen to every beat, from start to finish. I never knew what it was until I discovered it on Spotify a month later.
Needless to say, it was added to my list of favorite songs, with it being in the priority lane whenever I needed to zone out and imagine one of those good car rides where you just didn't have to say anything; you just looked at your person, and everything was fine.
Vinny Lamorena perfectly tells the romantic tale of the moment it happened for Paul.
Here's how the story begins: It is during their first car ride together when he hears her say "I love you so bad." She utters those words of affection to her sister at the other end of the line, saying she would soon be home from their Santa Monica trip.

He must have smiled when he heard her say it. And even when she spoke to another, she must have looked straight at his captivating green eyes, which are partly covered by his unruly curls, because she meant it for him, too.

He told himself that it's the most amazing thing he has ever heard, and months later he would write a song called I love you so bad, depicting that car ride, and the rest of his unsaid feelings that have sprung from late nights.
"This isn't just how most picture 'ILYSB's' music video to be, this is exactly how the song was conceived," Vinny mentions.
"For a while, we would just keep talking in the car and we would say how our hearts beat for each other," Paul said.
"She wrote 'I love you so bad' on a notepad and put it in my car. It's still in my car, actually."
If that isn't the sweetest thing you've ever heard, you are a disgrace to the human race.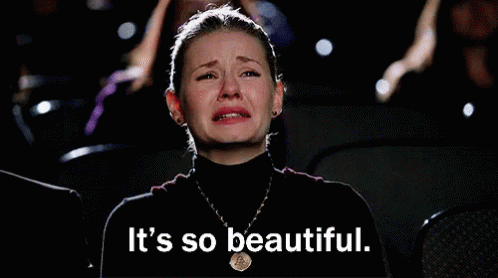 So the next time you hear that song on your stereo, keep the little story in mind and like the song says, don't forget to drive around town holding hands.
Check out more pop culture and lifestyle content of L'amour! Follow and subscribe, fam!