They say it's better to have loved and lost than to never have loved at all. Loving someone is taking a leap and making the most of what you have. This was the case for Karla Bonifacio and her ex.
"It actually took so much courage to post this. But for the past 7 years & 7 months, people witnessed the love story that was Gio & Karla," she started in her Facebook post.
"For almost 8 years, I've only loved one person. He loved me since we were 14 but it took me 2 years to realize that I love him too."
"We did a lot of things together. From sneaking out during highschool & lying to our parents that we have to do projects after school so that Gio & I can go to mall — with only 300 pesos that we saved up from our school allowance. We'd eat in food courts & share one iced tea. But it didn't matter actually because we were happy."
Then came time for college and different schools, different people. Karla believed they would survive it…and they did.
"He would pick me up in school, he would help me with my projects, he would take me out to eat after a hectic day. He was all I see as I march during my graduation. And I can finally say, we made it."
Months had passed and both of them were working already, turning 300 peso pocket money into thousands, food courts into fancy restaurants, window shopping into actual retail therapy, jeepneys into taxis, malls into out of town vacations, even out of the country trips.
"We were the ideal couple. We do everything together. I can't even see myself loving somebody else. Because I already found my soulmate when I was still in St. John's Academy's green jumper, my black leather shoes with white socks & my backpack," she said.
"My future was him. He was the person I want to see at the end of the altar."
She continued, "I loved the relationship we had. But it has come to an end."
THIS IS WHERE SHIT GETS HURTFUL AF.
"To Gio, to the love of my life. To my constant companion, travel buddy, my shock absorber, the answer to my every whys. We've reached the end of the tunnel and it's time to part ways. Thank you for holding my hand during the journey. It was a worth while journey. A journey i will forever treasure in my heart."
"I sincerely pray for your happiness, even if that happiness doesn't include me anymore," she adds, to everyone's already shocked faces.
"I hope you reach your dreams. I may not be able to witness it anymore, but know that I will be cheering you from afar."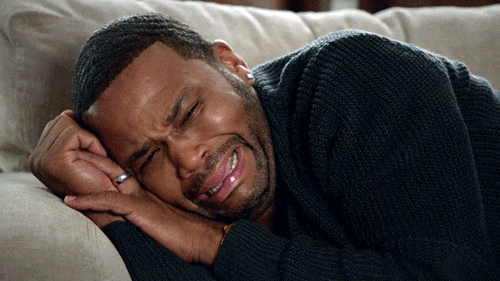 "You deserve to be happy, you deserve to love again. And I do too. I don't regret ever loving you. Loving you was one of the best decisions I've ever made. One day, I know we'll cross paths again. One day I can look at you in the eyes & I won't feel hurt anymore."
"One day, we'll talk about how much we've loved each other and that helped us love another person. You will always have a special place in my heart. And let's believe in love again. It's okay. We will be okay."
"One day i believe we can be friends again."
Karla added photos of the couple to hurt us more show the pvblic the journey of their love.
"Highschool graduation
Year 2009″
"College Graduation
Year 2014"
"Vigan, 2015"
"Our first trip out of the country together. 
Our last trip together.
Hong Kong & Macau.
March 2017."
MY EMOTIONS.