Oils.
They're not just for cooking.
It's high time you incorporated an oil into your beauty routine because as far as I'm concerned oils have done wonders for my hair, face, and body. Here are some you can easily find in pharmacies:
Coconut Oil
Okay one, WELCOME TO THE PHILIPPINES. Hi, meet Coconut oil, she's been in your life all this time and you probably don't know everything she has to offer you.
So Coconut oil. It isn't dubbed a "miracle oil" by your older relatives for no reason–it's great at removing tough lipstick formulas from your lips without thee need for tugging or pulling at your precious puckers, it makes "heals" your split ends, and can serve as a body moisturizer when you run out of lotion. But that's not all, one of the current health trends online is Oil Pulling which involves you swishing 2 tablespoons of Coconut oil in your mouth for 30 minutes at most. Many swear by this practice as they claim it whitens teeth and prevents you from getting sick as your mouth is chock-full of bacteria you swallow on a daily basis.
Castor Oil
I raved in this article of Castor Oil's amazing ability of helping you rapidly grow out your brow hairs and eyelashes. For balding people, this also helps their sparser hairlines grow hair again without the need for expensive serums. Did I also mention that it helps reduce the darkness in your under eyes?
Tea Tree Oil
Acne-prone peeps holler after me: Tea Tree!
Tea Tree oil has proven its skill in reducing pimple size and recurring cystic acne. You can also add a few drops of this to customize your skincare items like toners and moisturizers so you can instantly make your own anti-acne product. Don't go ham on it though!
Sunflower oil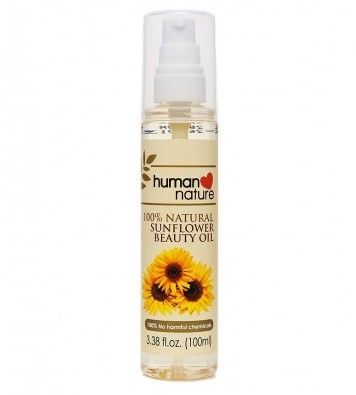 I know what Sunflower seeds are and they are delicious, but it's oil bi-product is delicious on the skin just as much. It's friendly enough to be used as a makeup remover or a light facial serum, it's also very good to your hair.
Argan Oil
Speaking of hair, Argan Oil is the best for it. It's described as a dry oil so when you apply it, it isn't as greasy or heavy as any of the other oils in this list. Argan oil tames your frizz while keeping your hair healthy and smooth. It can also be found in countless skin serums as well!