So let's get this straight. You're at your first or second job already and you're still stuck with your dad's old beaten-down car?
It's time to get real. You need a car in this fast-paced world. Sure, having a house is fine and all but what about the times you need an escape? What about going out on an adventure, a home away from home, if you might?
Hatchbacks are small but fast little critters. They may be cute but they're attractive smexy little helpers when it comes to getting to your destination fast—and furious. Never underestimate the petite wanderer.
Fun fact: they're much easier to park.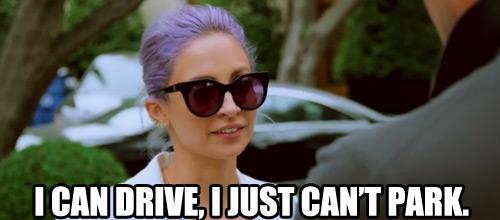 We'll help you pick a car that's sulit for your budget with low maintenance costs, fuel efficient, and has enough room to fit five people comfortably.
1. Mitsubishi Mirage GLX MT P553,000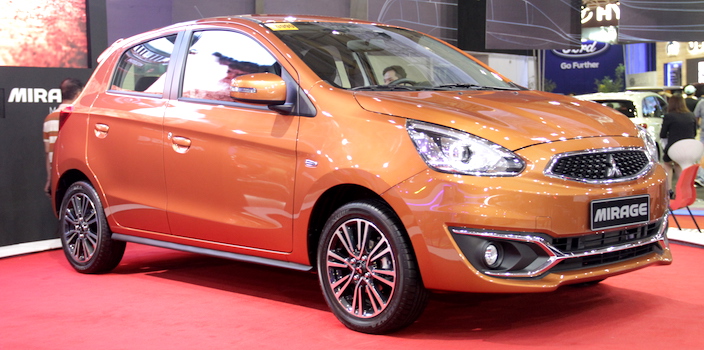 The Mitsubishi Mirage shouldn't go down without a fight. It gives the pvblic an offering of dual airbags, a CVT gearbox for fuel efficiency, modern 1.2L engine, and a good looking exterior, especially in sunrise orange. But don't be fooled! The interior is sleek which can fit five adults as well as their belongings.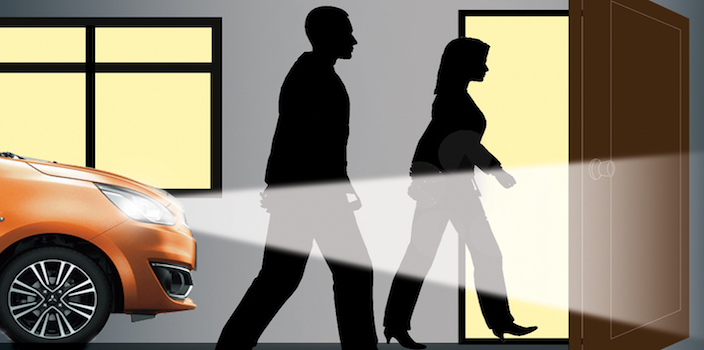 James Deakin mentions the coming home lights stay on even after you shut the engine, so it's convenient when you're walking in the dark so you see more clearly and you don't end up with dog poop on your shoe.
The pvblic's rating: 8/10
2. Hyundai Accent P798,000-P898,000
The all-new Accent, although a bit shorter than the sedan version, surely shows the same overall satisfaction for the pvblic. It's a sportier version of the sedan and the hassle-free rear door is a better option than that of the dedicated trunk of its older brother.
The pvblic's rating: 7/10
3. Volkswagen Polo Hatchback 1.6 MPI AT Comfortline Promo Price: P858,000 (Original Price: P950,000)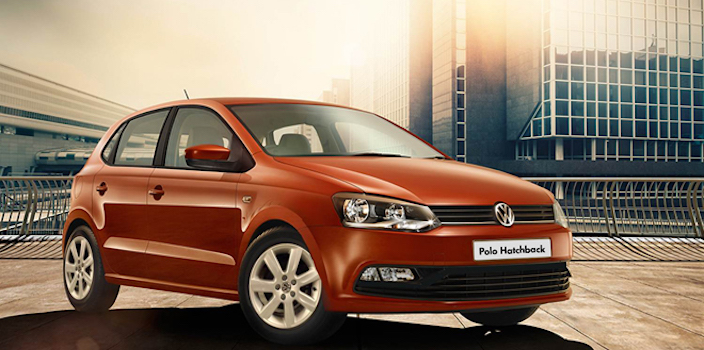 It's savvy, it's sporty and it's miles up the hatchback game.  It's got dual-beam halogen lights with a black finish to give you that sleek look Volkswagen always delivers.
It runs on a 1.6L engine which is capable of 103 hp with 153 Nm of torque coupled to a 6-speed automatic transmission.
The exterior flatted fender edges give it a cool girl-slash-guy vibe. You'll have a great feeling while you cruise around town in your Polo.
You won't be playing Marco Polo because it'll stand out just fine on its own.
It's a strong, independent hatchback that you don't have to doubt and test drive, just buy. All it needs is a loving owner.
If you're looking for something practical, reliable and finally want to do an upgrade from the sea of Japanese cruisers, then the Volkswagen Polo is the one for you. With its current #2017CarGoalPolo promo, you can drive home this fun hatch for only P858,000.00. Better hurry though; we heard this sweet deal is only until March 31.
The pvblic's rating: 10++/10
4. Honda Jazz P793,000-P998,000
Honda Fit aka Jazz is Honda's entry to the popular sub-compact hatchback category and it's a nice option with its lively and upbeat aura.
If you're heading out of town, the Jazz is sure to jazz up your life.
The pvblic's rating: 8/10
5. Ford Fiesta P755,000-P905,000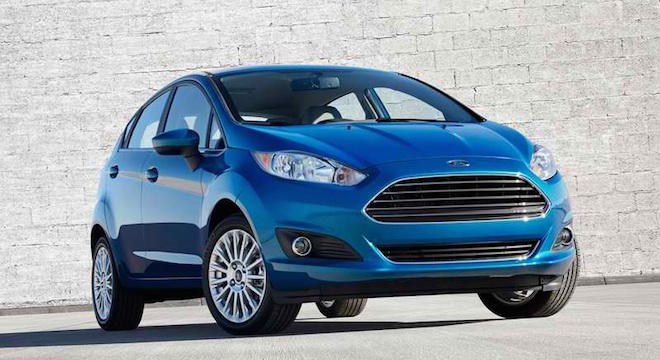 The Ford Fiesta's hot-hatch design is an adrenaline junkie's fave. Five people can fit and there's Automatic Climate Control with Voice Control and the likes. Standard features include airbags, ABS with electronic brake distribution and immobilizer.
The pvblic's rating: 9.5/10
Bonus for the baller:
Volkswagen Golf 2.0 TSI DSG GTI P2,290,000
If you've got a little extra in your pocket, you might want to consider the hottest hatch of 'em all: the Volkswagen Golf GTI.
Another entry from VW shows a more sophisticated vibe to the hatchback gang. The 5-door car has mesh grilles that add character with intricate designed fog lamps with a horizontal red line across a GTI emblem.
It's got Dual Zone Climatronic Air Conditioning with rear bents and Composition Media 5.9-inch color touchscreen.
And it's got a 6-speed DSG transmission with a 2.0 TSI gasoline engine which has a max of 220 hp and 350 Nm of torque.
The pvblic's rating: 10/10
What're you waiting for? It's time to save up and treat yo' self.